Staff
Our dedicated staff members are here to provide support, compassion, and information to help you through your journey of grief and the celebration of your loved one's life.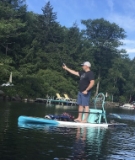 Jonathan A. Boucher
Funeral Director
Click here to send an email.
Phone: (802) 223-2751

Jon holds an Associate Degree in Funeral Service from New England Institute at Mount Ida College. Upon graduation from Mortuary school, Jon was hired at Guare & Sons Funeral Home as an Apprentice. Jon is an integral member of the funeral home family and holds both a Vermont Embalmer and Funeral Director license. In 2017, Jon became the owner after implementing a well planned succession with the Guare Family.
Jon is the First Constable of East Montpelier, a member of the Montpelier Kiwanis club and a member of the National and Vermont Funeral Directors Associations. Jon is also a board member of the Berlin Corners Cemetery Commission as well as the East Montpelier Cemetery Commission. For years Jon was a member of the East Montpelier Fire Department and held the position of Assistant Chief.
Jon currently lives in East Montpelier with his wife Jasmine and their fur children (dogs) Rocco and Mickey.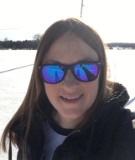 Jasmine M. Boucher
Funeral Director Apprentice
guarefh@guareandsons.com
Jasmine is a proud life-long resident of Central Vermont. Jasmine is married to the Guare and Sons Owner/Director, Jonathan Boucher. Jasmine attended Norwich University and Johnson State College. She holds a Bachelor of Arts Degree in Psychology from Johnson State College. Jasmine worked in community mental health for more than 20 years in a variety of capacities (Behavior Interventionist, Therapeutic Case Manager and Program Coordinator). Jasmine taught a verbal/physical crisis deescalation class for many years. Most recently Jasmine was the Hiring Manager/Sub Coordinator for Green Mountain Behavior Consulting. Jasmine has supported the efforts of Guare and Sons for many years. Jasmine obtained her Vermont Removal Personnel License in March of 2023 as well as her Vermont Funeral Director Apprentice License. Jasmine has enrolled in the Vermont Funeral Director's Certificate program through the Community College of Vermont. She will begin classes in the fall of 2023. Jasmine lives in East Montpelier with her husband Jonathan and her fur children (dogs) Rocco and Mickey.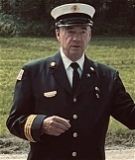 Paul S. Guare
Funeral Director
Paul was born in Montpelier and attended St. Michael's Schools and graduated in 1974 from Montpelier High School. He is a third generation funeral director, preceded by both his father and grandfather. In 1976, he graduated from New England Institute of Funeral Service and began working with his father. In 1986, Paul took over the everyday operation for 31 years before retiring as owner in 2017. Paul married Lynn Marineau and and has two step-sons, Brad and Brett, and two grandchildren, Jack and Amelia. Paul is a member of the Montpelier Elks, Knights of Columbus, East Montpelier Fire & Rescue Department. Paul is a past member and Chairman of the Vermont Funeral Board.